I use affiliate links on my blog. When you click on my links, I may make a commission. Thank you!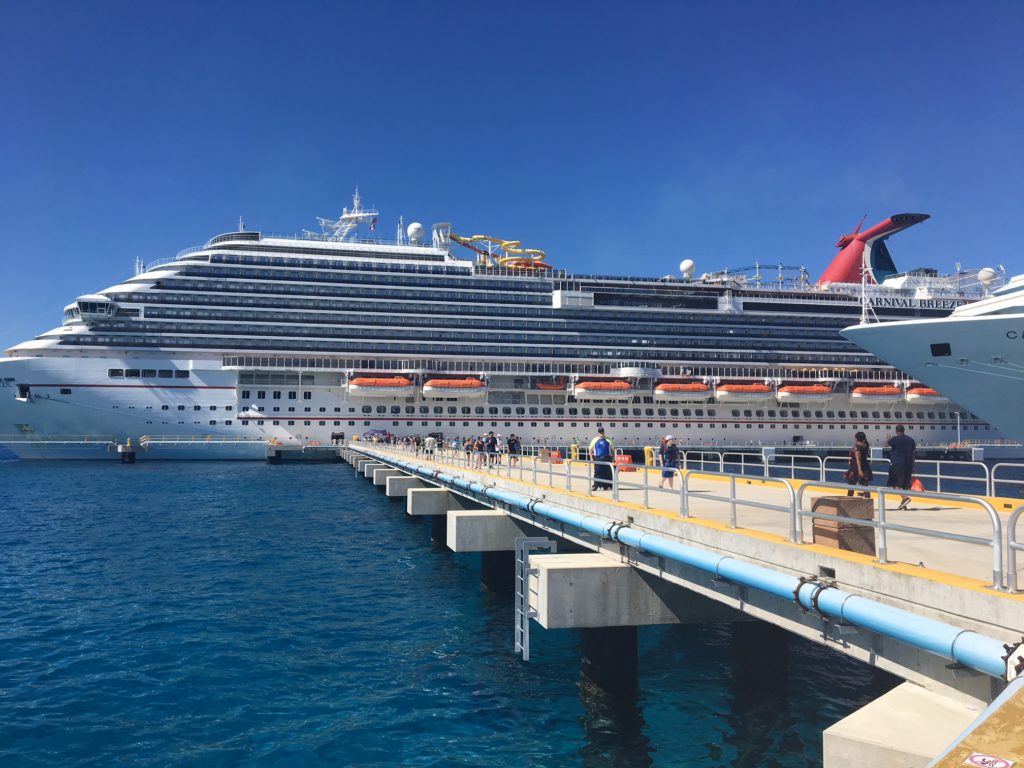 If you have ever been on a Carnival cruise, you may have heard of Carnival's Faster to the Fun. Honestly, we had cruised a couple of times before I ever heard of it, but now I wouldn't cruise without buying it! So what is Carnival Faster to the Fun and is it worth it?
Carnival explains about Faster to the Fun on their website, but it can still be a bit confusing. You actually buy this as an excursion and it has to be purchased before you go on your trip. One thing that is great about the Carnival Faster to the Fun is that you only pay one price for everyone in your cabin, so even if you are bringing four people in your cabin you pay the same price as someone who has only two people in their cabin.
The price for Carnival Faster to the Fun is anywhere from $49.95 up to $99.95 depending on how many days your cruise is going to be. It is $89.95 for a seven-day cruise and this is the one I have purchased in the past. The price has gone up in 2018, but I still say that it is worth every penny.
What do you get with Carnival Faster to the Fun? It is actually several things, but one of my favorites is the fact that your luggage gets delivered to your stateroom faster. I always hate waiting on my luggage or sorting through the luggage racks in the hallway trying to find our suitcases. Come on, you know you have done that too.
You also get Priority check-in, security and boarding. This makes it where you are on the cruise faster than everyone else, but you also don't have to just sit around and wait to board. If you are bringing children along on your cruise, this can really save you from a lot of whining before you even start the trip.
When you get on the Carnival Cruise, you will be able to go straight to your stateroom. This keeps you from needing to pack a bag with swimsuits and things you might need. You can go straight to your room and have your luggage right away. If you have an issue on your cruise, then there is a line at customer service that is dedicated to you so you won't have to wait in any long lines to get assistance.
One thing that is beneficial on some cruises is that you get priority tender service from the ship to the shore. If you are at a place where the tender line is long, this can help you get to your shore excursions and all of the fun a bit faster. You can also get an early or late time to get off the ship when you get home. This is nice for us because we have a long drive home so we can get off the ship fast and on the road. Once the fun is over, there is no reason to hang out on the ship.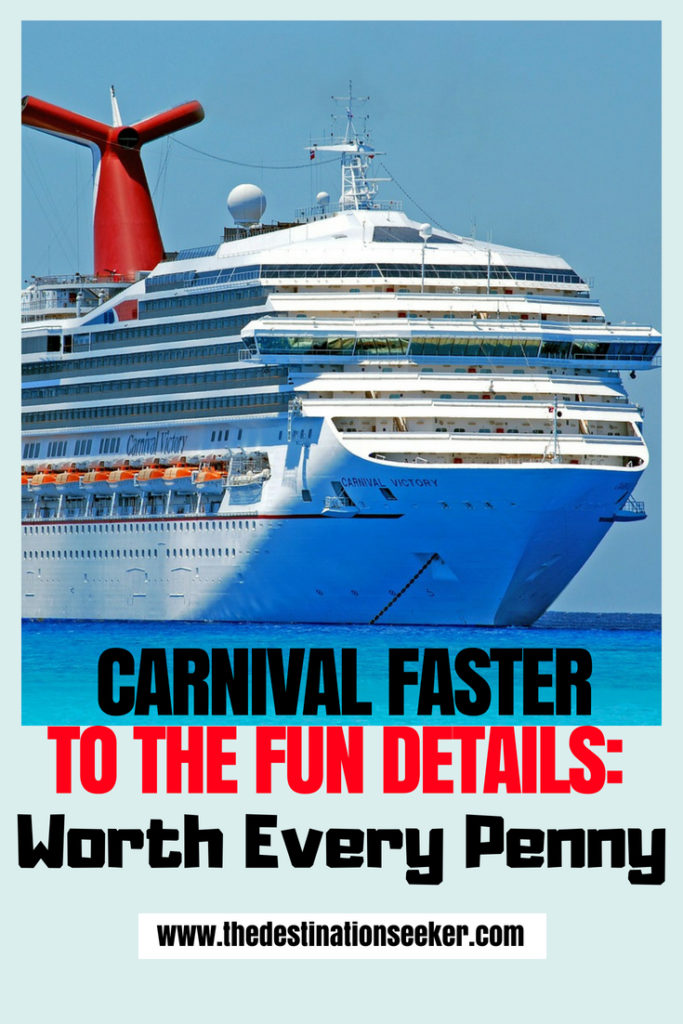 One tip about Carnival Faster to the Fun is that it isn't easy to buy. You have to stalk the excursions page to find when it is available. They will offer it up at random times when more become available. One way to make sure you are able to buy Faster to the Fun is to join a group on Facebook for your upcoming cruise and people will usually share when they purchase it so you know it is a good time to try again.
Have you ever used Carnival Faster to the Fun on your cruise? Do you feel like it was worth the price? Let me know in the comments! If you have never cruised before, make sure you check out our tips to prepare you for your first Carnival Cruise.