Welcome! I am Mandy, mother of two girls, three puppies and the wife of a police officer. Freelance writing is something I have done for the last nine years, but travel has always been something I loved. With The Destination Seeker, I can combine both of my passions.
Whether it is a trip with the entire family to Galveston or a getaway to spend time with my husband in Vegas for the weekend, I am always up for an adventure. No trip is too big or too small to make memories.
Adventure has so many meanings whether it is trying a diner in a small town or staring at the ocean from the balcony of a cruise ship. I love living in Oklahoma, but this girl needs to see the world. The flat land of Oklahoma and the waving wheat fields will probably always be my home, but I love the feeling of the sand between my toes.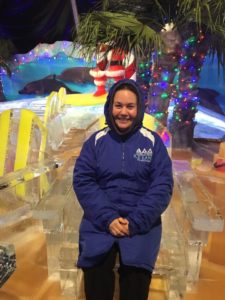 If you have any questions or are interested in working with me, please reach out at thedestinationseeker@gmail.com.