I use affiliate links on my blog. When you click on my links, I may make a commission. Thank you!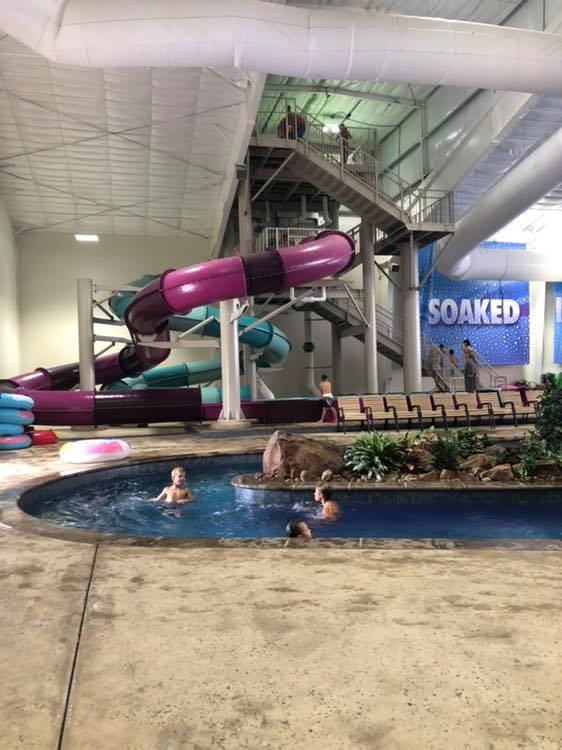 If you are looking for a fun overnight trip in Oklahoma, check out 7 Clans Indoor Water Park. It is located at the 7 Clans Casino in Newkirk near the Oklahoma and Kansas border. This location has a casino, hotel, indoor waterpark, small arcade and several restaurants.
The 7 Clans Indoor Water Park
If you check out the water park, it is the perfect place for young kids. One thing we loved is that the water is warm. It is also all indoors, which makes it a perfect place to go year-round. They have four larger slides, but only one of them uses a tube. They also offer a lazy river, with a fun little area in it where the kids can spin around in circles.
Make sure you check out the little kid's area. The best part about this is that there is no water deep enough that they can't touch. There are little slides, buckets to dump water on and more. There is also a larger pool with a climbing wall and a ropes course.
What else is there to do?
There isn't much in the small town of Newkirk, but we never felt the need to leave the water park. We started out at the water park, then had dinner in the restaurant inside the casino. It is really nice and you can take the kids in there as long as they go straight to eat.
The rooms that you can stay in at the hotel are great. You can see a bit of our room below. It had a queen-size bed and also this area for the kids to sleep. We had six people in our room with no problem at all.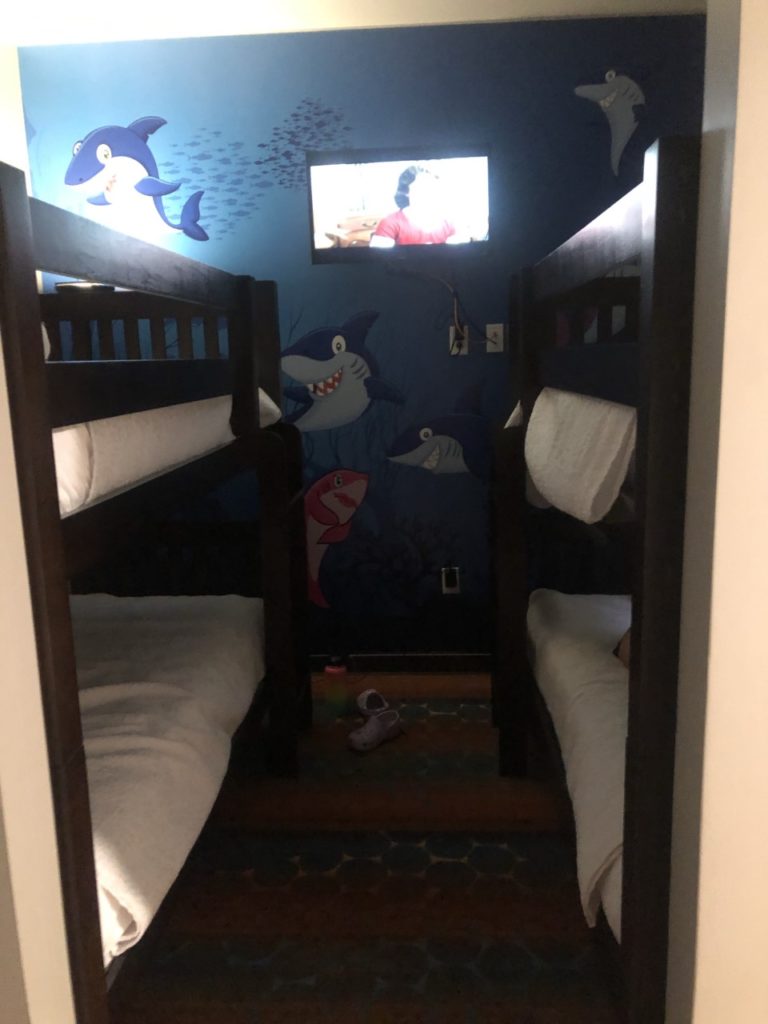 The next thing we did was head to the arcade. It isn't huge, but the kids enjoyed it and everything worked. We were impressed with the cheap prices there as well.
There is also a small gift shop to check out at the Water Park. Along with it, is a little place for breakfast with muffins, cinnamon rolls, coffee and more. We went back to the sitdown restaurant and had pancakes, bacon and more! You will enjoy your time if you check out the 7 Clans Indoor Water Park and Casino.
Have you been to the 7 Clans Indoor Water Park and Casino? Share your thoughts in the comments below.