I use affiliate links on my blog. When you click on my links, I may make a commission. Thank you!
Is there a Disney Cruise in your future? If so, congratulations are in order. This vacation option is definitely a magical trip of a lifetime, however, be aware. There are certain things that aren't included with your stateroom cost. If you don't know this stuff ahead of time, you can end up spending a lot more than planned on your cruise and I know that I like to budget and plan ahead. Please keep the following information in mind as you plan your travel budget.
Child's Fare
Many first-time cruisers are under the mistaken impression that children two and under sail free. Unfortunately, this isn't the case. While younger children typically cruise for 50 percent of the child rate, everyone on the ship pays a fare.
There is a bit of good news! Disney occasionally offers a "kids sail free promotion." In this case, the actual fare is waived and all you pay are port fees and taxes for each child. Also adding children to your room is a lot cheaper than the first two people because you have already paid for the room.
Transportation
Airfare to and from the cruise port is not included in the price of your package. If you live close enough to the port to drive, neither is parking, tolls or car rentals. If you're interested in town car service, Disney offers it for an additional fee. Personally, we make a ten-hour drive so we don't have to pay for plane tickets.
Drinks
Some drinks on the ship (coffee, water, hot chocolate and tea) are included on the cruise. There are several conveniently located drink stations throughout the ship, to quench your thirst 24-hours a day. However, alcoholic beverages, soda and bottled water are all things you're required to pay out-of-pocket. In addition, drinks from the adult coffee bar, which include specialty teas and coffees are available for an extra charge.
Cancellation Insurance
I can't stress the importance of travel insurance enough! Accidents or illness can happen at any time. No one is immune. Should you need to cancel your cruise, for whatever reason, without travel insurance you risk the possibility of losing your entire investment.
Typically, the closer you are to your sail date, the more money you lose. It may seem like a large and unnecessary expense, at the time of your booking, but, paying this expense is much better than the possibility of losing thousands of dollars in the event of an emergency. We get it every time, but luckily, haven't needed to use it yet.
Gratuities
When you book a Disney Cruise, you have the choice of paying for gratuities (tips) at that time or adding them to your shipboard account before you embark on your journey. These tips cover the dining staff, housekeeping, etc.
In the event you order room service, you have the option of tipping your server with cash or having the tip billed to your account.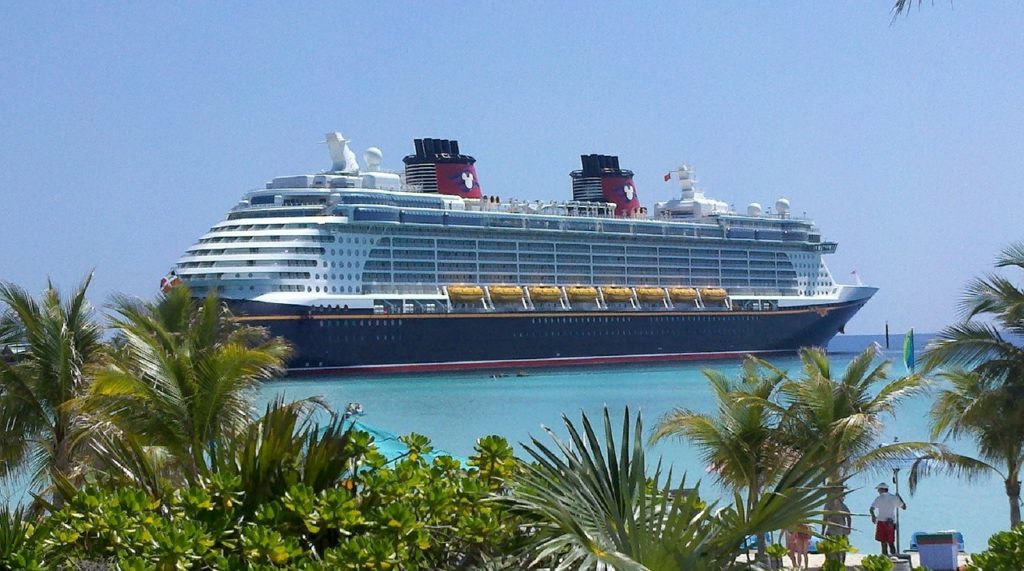 Shore Excursions
There are lots of off-ship adventures to be had on your Disney Cruise. Depending on your itinerary and ports of call, excursion options vary. You have the opportunity to book them after you book your actual cruise. This is highly recommended. It makes it much easier to stay within your budget. These can be pretty pricey so make sure you do the research and pick the best one for your family. You can also decide to skip the ports and stay on the ship enjoying having most of it to yourself.
Babysitting Services
Kid's club activities are included in your fare. Babysitting services are not. At the time of this writing, there is a two-hour nursery minimum. A discount is given when you have more than one child.
These are several things that aren't included in your general cruise fare, but, don't panic everything that IS included is well worth the price. There are all kinds of recreational and family fun activities. Don't forget about the food! There's so much of it it's actually possible to eat all day if you're in the mood.
Now that you know about these "hidden" Disney Cruise costs, the possibility of being surprised on the ship diminishes greatly. Honestly, who wants to be stressed on vacation? Just enjoy your Disney Cruise with your family!