I use affiliate links on my blog. When you click on my links, I may make a commission. Thank you!
If you are going on a cruise, you may be really excited about the ports. Of course, it is great to see places such as the Bahamas, Cozumel and Jamaica, but there are also some great reasons to skip the ports and stay on the boat. One option is to just get off, shop a bit and get back on so you can enjoy both. Once you have been on several cruises, you will end up like my family. We have already done everything we want to do in a few ports, so this gives us the opportunity to stay on the ship and enjoy it instead.
So why would you want to miss a port? We have done it a couple of times and don't regret it one bit. Here are some reasons that will make you think twice about getting off the ship.
The excursions can be expensive! If you are taking a cruise on a budget, staying on the ship will save you a ton of money. You won't be paying for expensive excursions, but you will also be eating for free on the ship. There are still plenty of things to do as well. You will want to do the big excursions like Castaway Cay.
This is the best day to hit up the spas. They know that they won't be very busy, so they will actually have amazing specials on that day. It is also a lot easier to get in for a massage or whatever else you want to get done. Make sure you check out their specials because we have been able to get great packages this way that we couldn't even afford otherwise.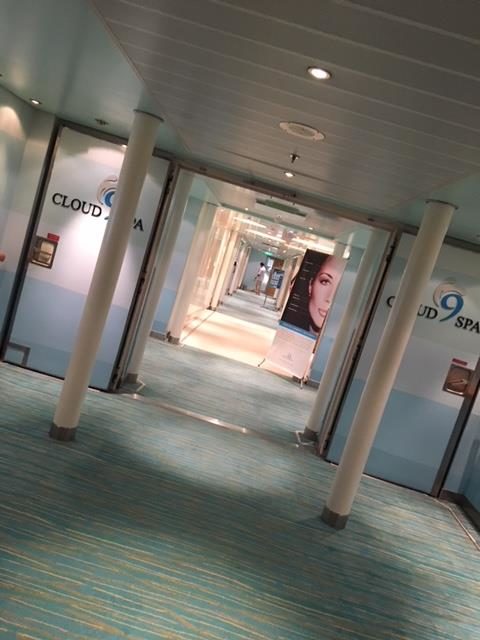 You can have the run of the ship. Have you been trying to get into the adult only area or enjoy the water slides? These are all still open and they aren't crowded at all. Most people get off the boat at ports so this will make it where you can enjoy things on the ship without dealing with a ton of people. If your ship has things such as a ropes course or high slides, these are sometimes shut off due to wind while you are moving, but they are almost always open during port days because you aren't moving so there is less risk.
Some ports have really long tender rides to get to shore. If you are in Grand Cayman, it is a short ride, but Belize is a lot longer. By not getting off the boat, you can avoid these tender rides. If someone in your party gets sick in smaller boats, you might not even want to attempt a long tender. Make sure you grab luggage tags so if you leave a bag behind, they know who to get it to.
This is a great day to relax on the ship. Take a nap or go for a nice walk around the track. Enjoy a drink or two without having to wait in a long line to get it. If you stay on the ship in the middle of the trip, then you can enjoy the rest of your trip a lot better after getting some much-needed rest.
Honestly, I see the benefits of getting off at a port and also of spending time on the boat. You just have to decide what is best for your family when you are taking your vacation. We love doing it both ways and normally get off at two ports and stay on the boat for one.