I use affiliate links on my blog. When you click on my links, I may make a commission. Thank you!
A lot of things are changing at Disney World. The beloved theme park's most recent announcement has fans abuzz.
Disney World retirement announcement concerns fans
According to Insider, the cause for concern seems to stem from the fact that "a famous Imagineer announces he's retiring." While this would normally be a cause for celebration, fans seem anxious since there is a broken yeti at Animal Kingdom. On Monday, November 21st, Joe Rohde, Disney theme-park designer behind the Yeti at Everest Expedition, shares on Instagram that he is retiring.
Consequently, Rohde shares on Instagram why he chose now of all times to retire. Especially after 40 years. Undoubtedly, the ongoing coronavirus pandemic causes noticeable changes for the theme-park, this being said Rohde seemingly thought he could retire at this time without causing "too much disruption."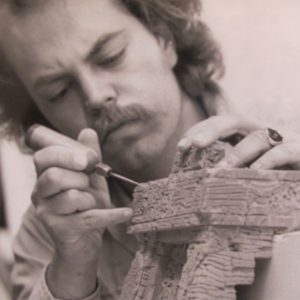 Notably, 40 years at any job is a long time. Rohde began working for Disney at the age of 25. Remarkably, the beginnings of his career seem like something out of a Disney movie. When Rohde began his career, he didn't know "anything about theme parks, Disney, or what it meant to work for a big company." However, Rohde seems grateful for his time with Disney. "I'm very glad to have had that opportunity, and proud of the work that has been done, not just by me, but by all my fellow Imagineers."
As a testament to his work ethic, Rohde gives another reason why he chose now to retire. "If I wait, I will once again be in the middle of another huge project and by the time that is done, I would truly be old." Understandably, he goes on to elaborate, "I'm not that old yet and there are things I want to do that cannot be done here."
Fans react to Disney Imagineer, Joe Rohde and his retirement when there's a broken yeti at Animal Kingdom
The Expedition Everest roller coaster in Animal Kingdom in 2006. One of the features park-goers look forward to is the yeti that protects the Forbidden Mountain beside Mount Everest. Part of the allure of the yeti is that he's meant to reach his arm down above the riders. Sadly, this creature hasn't worked since shortly after the attraction's debut.
In what fans hope was a temporary solution strobe lights were placed behind the 25-foot-tall animatronic yeti. Consequently, this earns him the name of "Disco Yeti."
So, with a nickname like "Disco Yeti," it appears that this Animal Kingdom feature is loved by fans. However, after being inoperable for nearly 14 years,  it is easy to see why fans may have concern over Rohde's retirement.
Fans don't forget Rohde's promise.
According to Insider in at the 2013 D23 convention, Joe Rohde promises to fix the yeti…eventually. Without getting too much into the mechanics of the animatronic, Rohde explains that the size and location of the yeti presents a unique challenge for repairs. At one point, the source quotes him, "I personally kind of bulldog this one in a way that doesn't always make me popular, but I will fix the yet someday, I swear."
Consequently, it seems that some Disney fans may want to jog Joe Rohde's memory about promises he made about the yeti. Their efforts include memes about a promise they haven't forgotten.
Ironically, one of the reasons Rohde chose to retire now is because the ongoing coronavirus pandemic makes for a slow time at the park. One fan seemingly chocks this up to 2020. The Disney fan tweets about Rohde's retirement say, "This is 2020 in a nutshell."
Joe Rhode is retiring and the yeti isn't fixed. This is 2020 on a nutshell.

— Minnie on Main (@main_minnie) November 23, 2020
Additionally, it seems that there are mixed reviews about Rohdes retirement. While some fans offer their "love and support," in the same breath, they don't forget about the yeti. Another fan tweets his "love and support" followed with, "Gosh darnit, what about our, yeti, Joe?"
All the love and support to Joe Rohde in his retirement

But also

Gosh darnit, what about our yeti, Joe? 😤

— Amanda (@amandapj98) November 23, 2020
More on the Joe Rohde departure from Disney (and the busted yeti).
With more details on the Imagineers retirement, Orlando Informer lets everyone know that Rohde's last day is January 4, 2021. However, it seems less than plausible that the yeti will get any attention will about 41 days until then.
Of note, fans response to their favorite project from Joe Rohde is the yeti. There are many attractions that attribute their success to the Imagineer. For example, Aulani resort in Hawaii and the Guardians of the Galaxy – Mission: Breakout! ride at Disneyland. The Imagineer even receives kudos from the director of the Guardians of the Galaxy, James Gunn. "Joe Rohde is a wonderful man and it was a true honor working with this whirlwind of an imaginative Imagineer. May the road rise up to meet you, my friend!"
While it seems that the fate of the yeti at Expedition Everest is still undetermined, Imagineer, Joe Rohde retires on January 4, 2021. Fans are full of mixed emotions, which is unsettling during these trying times. Additionally, there doesn't seem to be any word from Disney about the future for Joe Rohde's bulldog project yeti. Check back with The Destination Seeker for more Disney theme-park news.