I use affiliate links on my blog. When you click on my links, I may make a commission. Thank you!
Disclaimer: The Destination Seeker received gift cards toward our day at Incredible Pizza, but the opinions here are my own.
When it comes to finding things to do in Oklahoma, there are so many great things to do that you can take a day trip for and we recently did this to go to Incredible Pizza in Warr Acres. It is really easy to get to because it is right down Northwest Expressway. We took kids age six, nine and fourteen and they all had a blast! The adults enjoyed it as well.
When we first got to Incredible Pizza, we picked out a package to purchase. They have several different ones, but our choice was only $36.99 a piece and came with unlimited buffet, six attractions (which includes things such as putt-putt, go-carts and more), $15 in prize games and two hours of unlimited games that don't give out prizes. We got this package for everyone in our party. This was plenty to keep the entire family busy for several hours. You can spend more or less based on what you do and you can always add extra money to your cards as the day goes on if you decide you want to do more things at Incredible Pizza.
One of our favorite things to do was the bowling. It has smaller balls than normal and the pins are on a string that are lowered and pulled back up. It was a fun experience and a bit different. The kids really enjoyed the new indoor roller coaster that spins around as you ride it. They also have the Scrambler, which is just like the ride at the fair. The go-carts have several different speed options based on the age of the rider. I have to admit when they were going slow it was pretty boring. You can also play laser tag, which was a blast, but the teams were a bit uneven, which made it harder, of course.
We did not have small children along with us, but they also had a small area for children. They had various inflatables, rides just for them and more. This would be perfect if you had toddlers along with you on the trip. One great thing about Incredible Pizza is that there is something fun to do for all ages.
We did play video games, but the one issue we had was there were not that many games that were not prize games. Our plan had been to do the non-prize games for two hours since our package came with that, but unless you played the same games over and over again you just can't do that at all. The non-prize games included Guitar Hero, motorcycle games, shooting games and more.
When it comes to food, they have a ton of options available. You can enjoy pizza, but they also have a hot dog stand, soups, a huge salad bar and even a large selection of desserts. My daughter was thrilled to find baked potatoes with all of the best toppings available. They offer various drinks including slushes, which the kids love. If you spend the entire day there, you can actually get two meals out of your trip or at least a meal and a snack. It was nice to have the option to go grab a drink whenever we wanted without having to spend more money.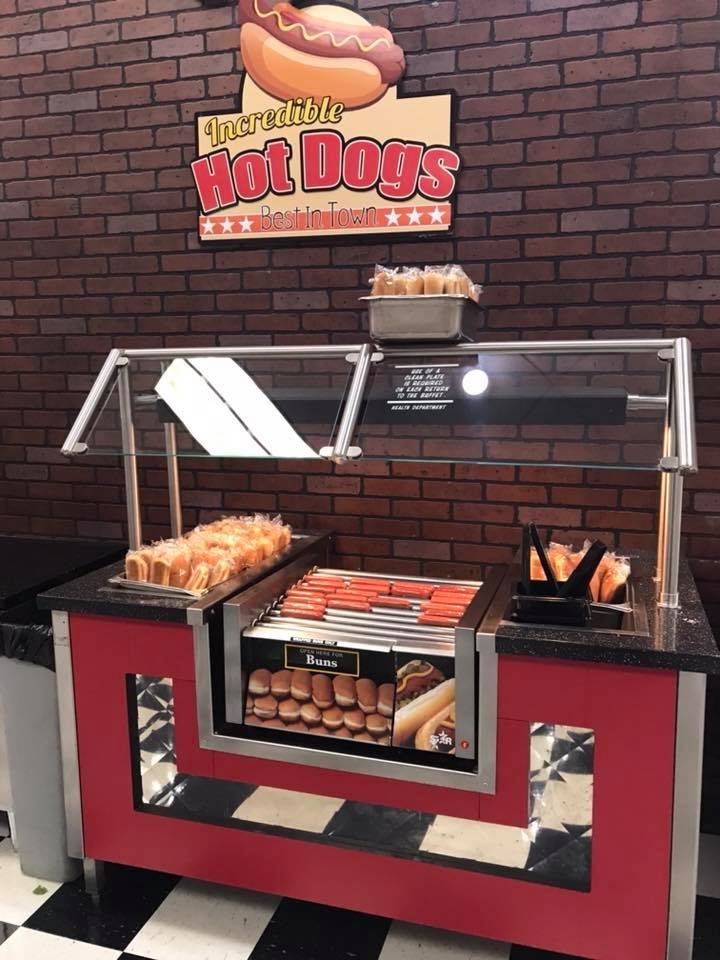 If you are looking for something fun to do in Oklahoma City, make sure you check out Incredible Pizza in Warr Acres. We had so much fun and will be hitting it up again in the future!