I use affiliate links on my blog. When you click on my links, I may make a commission. Thank you!
If you are in Northwest Oklahoma like I am, you are probably looking for things to do during the quarantine. The bowling alleys and movie theaters are all closed. That means that it is the perfect time to get out in nature. Here are a few ideas of things to do while in quarantine.
Salt Plains Crystal Digging
Salt Plains is near Jet, Oklahoma and you can enjoy the lake, but our favorite thing to do is dig for salt crystals. Plan to get dirty! It is still open, but the visitor's center is closed down. Make sure you bring your own buckets, shovels and water before you go to dig salt crystals.
Only in Your State explained a bit about what it is exactly that you will find. Here is what they said.
"Oklahoma is the only place in the world where these hourglass shapes form inside these crystals. It's created this way because of the way the sand and water combine together, forming the shape."
If you have never been to do this, make sure you go! It is a lot of fun and something that can only be done in this area in Oklahoma.
Hike at Gloss Mountains
If you drive down 412 to Fairview, you will find the Gloss Mountains. You have to go just west of Fairview and there is a spot to pull over. Once you get there, you can climb up the stairs to the top and then explore. Just beware of rattle snakes! We saw a dead one, but luckily none that were alive.
Fishing
If you want to go fishing, these places are still open. Make sure you get a license before you go and have fun! This is a great time to slow down and take the kids fishing. Salt Plains is also a great place to fish.
Roman Nose State Park
Roman Nose State Park is a great place to explore. You can go hiking, enjoy the water and more. Roman Nose State Park is named after Cheyenne Indian Chief Henry Roman Nose.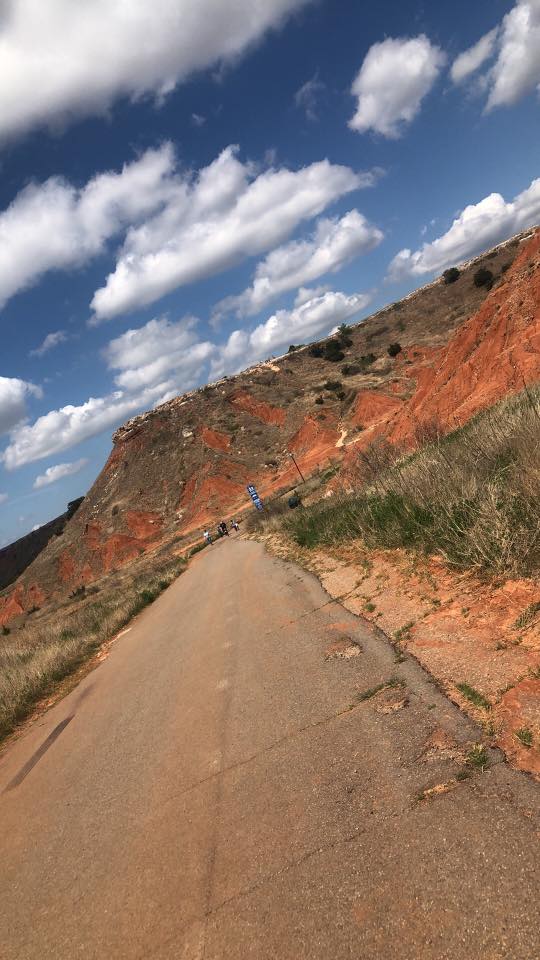 Go Golfing
As of right now, the golf courses are still open. Basically, you need to do social distancing when you are playing each hole, but that is something most people would do anyway.
Of course, you can always find things to do inside or at home. A few great ideas are puzzles, board games and playing with chalk outside.
What else have you found to do while being in quarantine due to the coronavirus? Share your ideas below.