I use affiliate links on my blog. When you click on my links, I may make a commission. Thank you!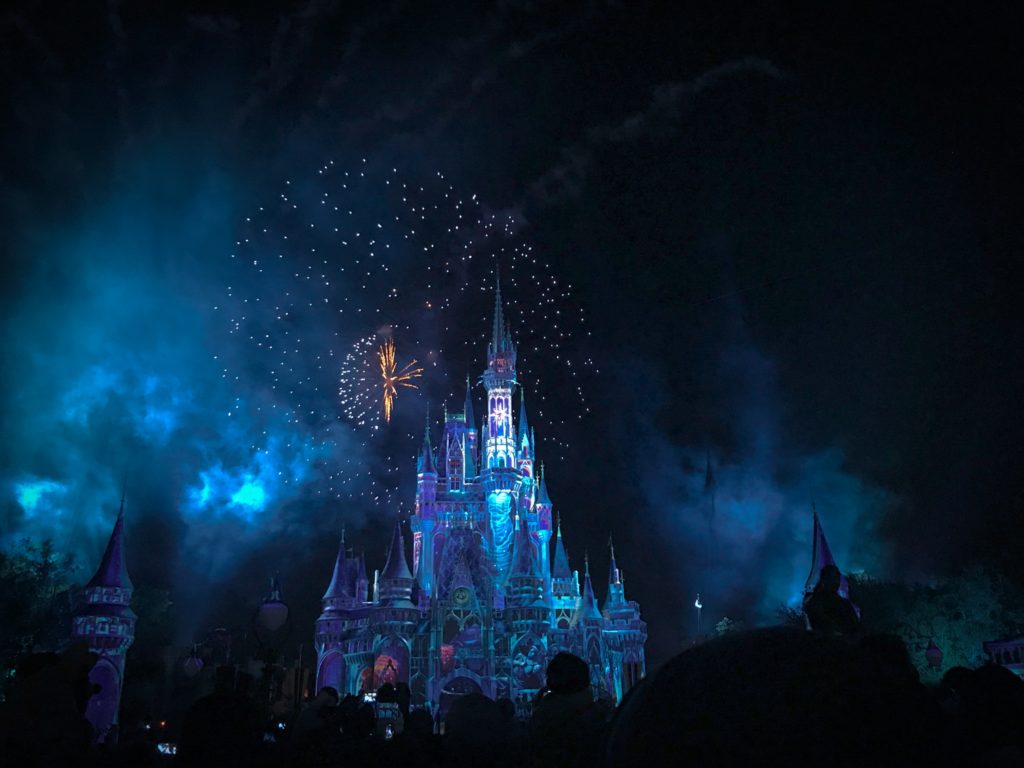 If you are planning a trip to Disney World and see rain in the forecast you may be afraid that it will ruin your entire trip. Don't let this get you down, though. With these tips for surviving the rain at Disney World, you will still have a fun time even though you might end up a little bit wet.
Take Ponchos
When you pack for your Disney World trip, make sure that you grab some cheap rain ponchos and throw them in your suitcase. You never know when you might end up needing them and it is better to have them and not need them to get stuck in the rain. You can pick them up at the park, but they will cost a lot more than you want to spend.
Enjoy the Water Parks
As long as it isn't lightening outside, you can still enjoy the Disney water parks in the rain. This is the perfect time to put on a swimsuit and go down a slide. The rain won't bother you near as much if you are already doing something where you get wet.
Check out the Indoor Attractions
Magic Kingdom, Epcot, and Disney's Hollywood Studios have a lot of indoor attractions. Animal Kingdom is not the place to be when it rains, so if there is rain in the forecast pick another day to visit this park. When the rain starts coming down, this is the time to check those out. Pirates of the Caribbean is a great ride for when it is raining. If you check out Space Mountain, even the lines are indoor making it great for surviving the rain at Disney World. Disney Springs is a great shopping center that will give you plenty of places to keep cover from the rain. A few things like the Monorail can close due to rain, which will leave you needing to find something to do wherever you are at when the rain starts.
Resort Hop
There are so many different things to see at the resorts that when it is raining at Disney World is the perfect time to resort hop. As long as the monorail is still running, you can go from hotel to hotel and check out the decorations and various things at each resort. This is a lot of fun to see, but can also help you decide where you might want to stay next time you head to Disney World.
Take a Nap
Honestly, a vacation to Disney World is going to exhaust you. When the rain hits, my favorite tip for surviving the rain at Disney World is to go take a nap. The rain doesn't usually last for long, so if you sleep for an hour or so hopefully, it will be gone by the time you wake up. Then you will feel like hitting up the parks once again.
Check Out the Rainy Day Character Cavalcade
No matter how many times you go to Disney World, if you aren't there in the rain you will never get to see the Rainy Day Character Cavalcade. This is where the characters go dancing down the street in rain boots and carrying umbrellas. They do this one when the floats can't get out and it is a lot of fun!
Rush to the Places that Normally Have a Long Line
If something you love to do or haven't had a chance to do yet usually has a long line when it rains is the time to go. As long as this isn't something that will be shut down, the rain can be a blessing and you get to check out something that normally would take hours to get into. The crowds at Disney World always get a bit smaller when the rain starts coming down.
Do you have any great tips for surviving the rain at Disney World? Let us know in the comments!