I use affiliate links on my blog. When you click on my links, I may make a commission. Thank you!
Families looking for some fun while visiting Colorado Springs are in for a treat. Located near Interstate -25 and close to the United States Air Force Academy, Great Wolf Lodge offers tons of adventure for families. The resort offers many activities for family members of all ages. Of course, the 84-degree water park is perfect for cold or hot days in Colorado. Keep reading to find out all that Great Wolf Lodge in Colorado Springs has to offer.
Fun for all ages
Aside from the large water park featuring many slides and thrills, there are other indoor adventures to keep everyone in the family busy. MagiQuest is one of the most popular attractions at Great Wolf Lodge. It offers everyone a chance to conquer a mission and gain extra powers through clues and their magical wand. The wand goes home with you and can be brought back time and time again.
There are two different MagiQuest adventures for families to enjoy. One can immerse oneself in Vellara, the realm of imagination, to help the Guardians to protect the Realm Portals. Along the way, be sure to befriend the Treetop Pixies, battle the evil dragon, Charlock, recover stolen jewels from the Goblin King, and earn the title of Master Magi. If that journey isn't appealing one can travel to the future in Rise of the Totem Masters. The player will use a mystic figurine to summon the help of a spirit Totem and bring it to life with your wand. Power your Totem with Relics, battle the evil minion army and defeat the Shadow Lord to save Vellara.
There is also a round of mini-golf available for families to enjoy. There are nine holes to challenge everyone in your group.
When the family gets bored with golf, there is also mini-bowling available. It's easy enough for toddler's teens and adults to enjoy the action.
Those in the family who like a little more thrill are also in for a treat. There is the Howlers Peak Ropes Course. It's important to have closed-toe shoes on this one so pack prepared. This course offers balancing in the air, across bridges and through obstacles. It's not for the faint at heart! There is a minimum height of 48 inches to walk the course without adult supervision.
Still want more adventure? The Rustic Ridge Climbing Wall is sure to challenge anyone in the family. It is 21 feet of climbing and there are various levels to challenge everyone.
Other attractions
When the family is ready to settle down a little bit there is also an arcade that offers tons of options for gameplay. Plus, the resort has a Build-A-Bear Workshop right on the property. Kids can take home a souvenir of their favorite Great Wolf character or many other popular characters currently available at Build-A-Bear.
Hungry? There's no need to even leave the resort. There are many dining options available for families. When the kids are having a blast playing at the water park and don't want to leave, there's no need to. The resort features Buckets Incredible Craveables. Items can be ordered and consumed right inside the water park. They offer everything from hamburgers, hotdogs, chicken strips, salads, pretzels and so much more.
There is also a pizza eatery on-site that features numerous options for those wanting a little slice of pizza pie after a long day of playing.
The resort also has a few establishments adults can relax and sip on an adult beverage. Barnwood gives adults a chance to unwind and enjoy a drink in a rustic setting.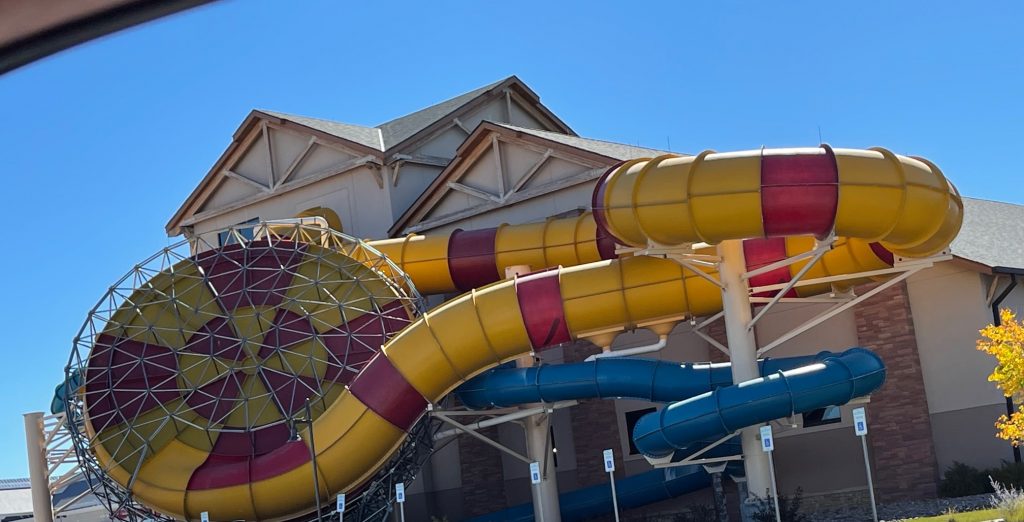 Other dining options include the Loose Moose Family Kitchen which offers menus for breakfast, lunch and dinner. There is also a Ben & Jerry's Ice Cream Shop and Dunkin' Donuts to satisfy anyone's sweet tooth.
Great Wolf Lodge offers a little something for everyone.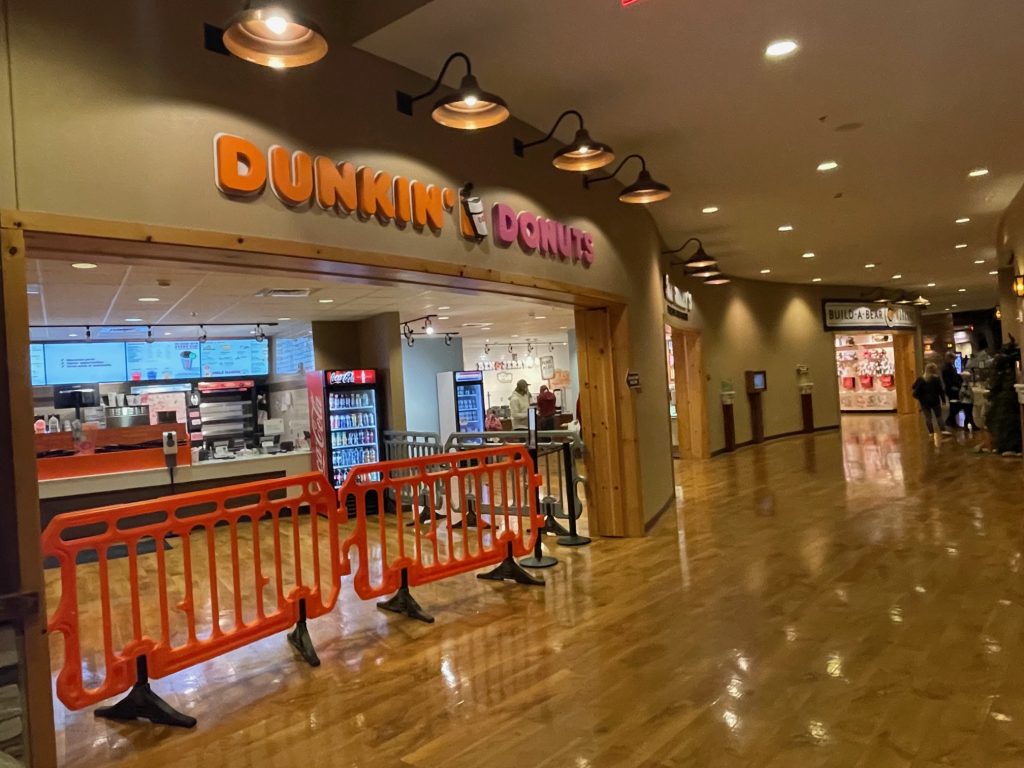 The Waterpark
Of course, what would Great Wolf Lodge be without the waterpark? The Colorado Springs location offers tons of thrills for those looking to get wet. The highest thrill ride, Howlin' Tornado is sure to get everyone's adrenaline pumping. The ride allows up to four riders to go on the adventure together. The swiftly tilting twists and turns of this water park favorite will have you howling even before you drop into the six-story funnel of fun.
Wolf Tail is another ride that the floor literally drops out from under your feet. The rider is hurled into a nearly vertical, 20-foot free fall followed immediately by a 360-degree, high-speed loop. Are you brave enough to try it?
There are also milder slides and rides for those who do not want heart-stopping thrills. The wave pool is a family favorite where the waves swoosh up around you for periods of time. There's even a kiddie area for the littler members of your group. It's perfect for those who aren't quite ready to hang with the big kids.
When the day is done don't miss taking the family all dressed in pajamas to the main lobby for storytime. It's a perfect way to wind down and start getting ready for tomorrow's big adventure.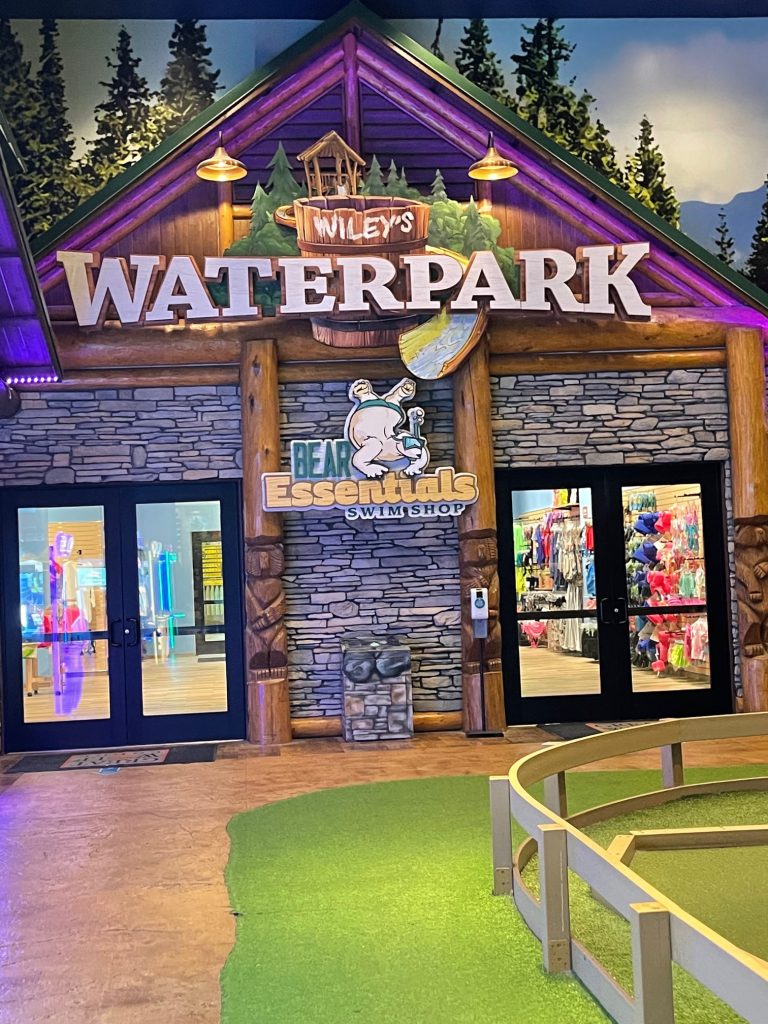 Great Wolf Lodge is the perfect destination no matter the season. Families will make tons of memories and have lots of adventures with spectacular views of the mountains. It will definitely make a trip to Colorado Springs even better!